Dr. Neera Aggarwal
Obstetrics And Gynaecology
Experience : 57 years
100 % Recommended
(65 Reviews)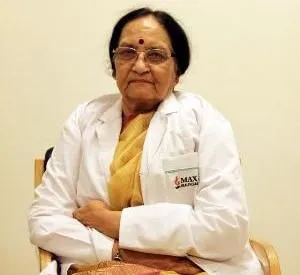 MBBS, MS Obstetrics and Gynaecology
30 Patients enquired about the Doctor in last 1 Hour
Book Appointment
WhatsApp Expert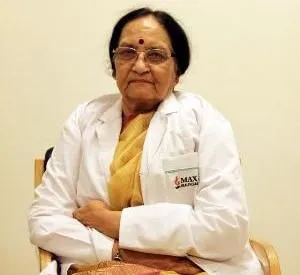 Book Appointment with Dr. Neera Aggarwal
Dr Neera Aggarwal is a specialist in Obstetrics And Gynaecology with a rich experience of over 57 years and is currently working in Max Super Speciality Hospital, Patparganj. She has expertise in Maternal and Child Health and the management of Gynaecological problems. She has handled numerous complex medical cases and is known for her attention to detail, accurate diagnosis and treating patients with empathy.
Connect to Dr Neera Aggarwal for priority appointments and a hassle-free experience via the medical experts of HexaHealth.
Specializations
Dr. Neera Aggarwal performs major interventions in the following specilities:
Obstetrics And Gynaecology
Registration Details
Delhi Medical Council- Registration No. (7122)
Education & Achievements
MBBS - SN Medical College, Agra (1965)
MS Obstetrics and Gynaecology - SN Medical College, Agra (1968)
Hospitals
Check the availability of Dr. Neera Aggarwal for the appointment and consultation in the hospitals below.
Max Super Speciality Hospital, Patparganj
108A I.P. Extension, Patparganj, Delhi - 110092, Delhi
Accreditations

Mon - Sat
10:00 AM - 07:00 PM

4.6 / 5 Rating
80 Reviews
Book Appointment
Book Appointment
FAQs about Dr. Neera Aggarwal
Book Appointment with Dr. Neera Aggarwal