Dr. Nitin Rathi
Pulmonology
Experience : 20 years
96 % Recommended
(84 Reviews)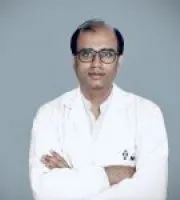 MBBS, DNB Respiratory Diseases, Fellowship in HIV Medicine, Post graduate Diploma in Hospital & Health Care Management (PGDHHM)
21 Patients enquired about the Doctor in last 1 Hour
Book Appointment
WhatsApp Expert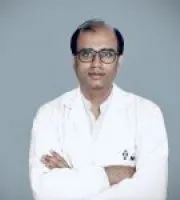 Book Appointment with Dr. Nitin Rathi
A specialist in Pulmonology with a rich experience of over 20 years is currently working in Dharamshila Narayana Superspeciality Hospital, Delhi and has expertise in Endobronchial Ultrasound (EBUS) guided procedures, Outpatient and Inpatient Care, Bronchoscopy and guided procedures, Thoracoscopy and guided procedures, Pulmonary Function/ Diffusion Test, Sleep Medicine, Critical Care (Intubations, Central line, Mechanical ventilators), USG and CT guided biopsies, Inter-costal tube drainage and pleural biopsy as well as Pleurosesis / Fibrinolysis. He has handled numerous complex medical cases and is known for attention to detail, accurate diagnosis and treating patients with empathy.
Connect to Dr. Nitin Rathi for priority appointments and hassle free experience via medical experts of HexaHealth.
Specializations
Dr. Nitin Rathi performs major interventions in the following specilities:
Registration Details
Delhi Medical Council- Registration No. (17930)
Education & Achievements
MBBS - Meerut University (2002)
DNB Respiratory Diseases - Diploma National Board (2007)
Fellowship in HIV Medicine - M.A.M.C. College, New Delhi (2011)
Post graduate Diploma in Hospital & Health Care Management (PGDHHM) - Symbiosis Centre of Health Care (SCHC), Pune (2010)
Memberships
Indian Chest Society
National Academy of Medical Sciences
American College of Chest Physicians
Treatments
Dr. Nitin Rathi specialises in the following treatments:
Hospitals
Check the availability of Dr. Nitin Rathi for the appointment and consultation in the hospitals below.
Dharamshila Narayana Superspeciality Hospital
Metro Station, Dharamshila Marg Near Ashok Nagar, Vasundhara Enclave, Delhi - 110096, Delhi
Accreditations


Mon - Sat
10:00 AM - 07:00 PM

4.9 / 5 Rating
97 Reviews
Book Appointment
Book Appointment
FAQs about Dr. Nitin Rathi
Book Appointment with Dr. Nitin Rathi