Dr. Saumya Mudgal
Psychology
Experience : 16 years
100 % Recommended
(86 Reviews)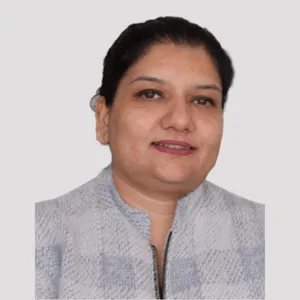 MBBS, M.D. (Psychiatry)
36 Patients enquired about the Doctor in last 1 Hour
Book Appointment
WhatsApp Expert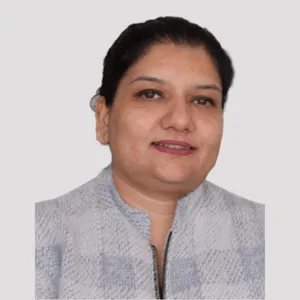 Book Appointment with Dr. Saumya Mudgal
A specialist in Psychiatry with a rich experience of over 16 years is currently working in Sama Hospital, Delhi and has expertise in de-addiction, child & adolescent psychiatry, stress management, women mental health, mood disorders/ psychosis, liaison psychiatry as well as LGBT issues. She has worked with many prestigious hospitals namely Lady Hardinge Medical College & Kalawati Saran Children's Hospital, New Delhi, G.B. Pant Hospital And Maulana Azad Medical College Institute, New Delhi as well as at S. G. T. Medical college, S G T University, Gurgaon. She has even served as a Senior Lecturer- H.I.M.S.R. AND H.A.H.C. Hospital, Jamia Hamdard University, New Delhi. She has handled numerous complex medical cases and is known for attention to detail, accurate diagnosis and treating patients with empathy.
Connect to Dr. Saumya Mudgal for priority appointments and hassle free experience via medical experts of HexaHealth.
Specializations
Dr. Saumya Mudgal performs major interventions in the following specilities:
Registration Details
Delhi Medical Council- Registration No. (37314)
Delhi Medical Council- Registration No. (37314)
Delhi Medical Council- Registration No. (37314)
Education & Achievements
MBBS - Rajiv Gandhi University of Health Sciences, Bangalore, India (2006)
M.D. (Psychiatry) - Santosh Medical College, Ghaziabad (2011)
Memberships
Delhi Medical Council
Delhi Psychiatric Society
Indian Association for Child and Adolescent Mental Health (IACAM)
Hospitals
Check the availability of Dr. Saumya Mudgal for the appointment and consultation in the hospitals below.
8 , Siri Fort Rd, Delhi - 110049, Delhi
Mon - Sat
10:00 AM - 07:00 PM
4.9 / 5 Rating
60 Reviews
Book Appointment
Book Appointment
FAQs about Dr. Saumya Mudgal
Book Appointment with Dr. Saumya Mudgal