Dr. Sanjay Mehta
Radiology
Experience : 28 years
99 % Recommended
(94 Reviews)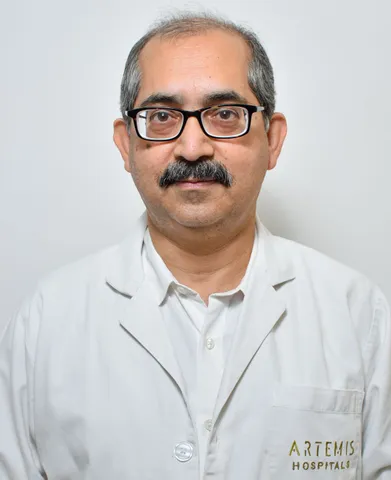 MBBS, MD (Radio diagnosis)
25 Patients enquired about the Doctor in last 1 Hour
Book Appointment
WhatsApp Expert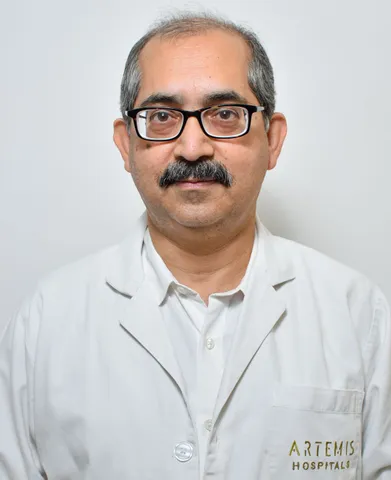 Book Appointment with Dr. Sanjay Mehta
A specialist in Radiology with a rich experience of over 28 years is currently working in Artemis Hospital, Gurugram and has expertise in all form of imaging including conventional, CT, MRI, Ultrasonography, Nuclear Imaging and basic Interventions. He has also supervised over 10 research publication accepted by the NBE, including a publication on Artificial Intelligence accepted by European Society of Radiologists. He has handled numerous complex medical cases and is known for attention to detail, accurate diagnosis and treating patients with empathy.
Connect to Dr. Sanjay Mehta for priority appointments and hassle free experience via medical experts of HexaHealth.
Specializations
Dr. Sanjay Mehta performs major interventions in the following specilities:
Education & Achievements
MBBS - University College of Medical Sciences, Delhi University
MD (Radio diagnosis) - NHL Medical College, Gujarat University
Memberships
Active participating member of IRIA
Corresponding member of Radiological Society of North America (RSNA)
Hospitals
Check the availability of Dr. Sanjay Mehta for the appointment and consultation in the hospitals below.
Sector 51 , Bindapur, Gurgaon - 122001, Haryana
Accreditations


Mon - Sat
10:00 AM - 07:00 PM

4.9 / 5 Rating
56 Reviews
Book Appointment
Book Appointment
FAQs about Dr. Sanjay Mehta
Book Appointment with Dr. Sanjay Mehta