Dr. Rajesh Valeja
General Surgery
Experience : 33 years
97 % Recommended
(99 Reviews)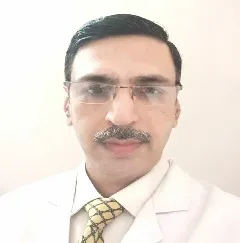 MBBS, MS General Surgery
38 Patients enquired about the Doctor in last 1 Hour
Book Appointment
WhatsApp Expert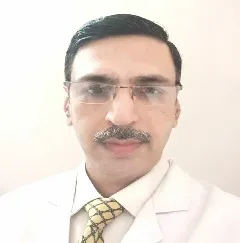 Book Appointment with Dr. Rajesh Valeja
A specialist in General Surgery with a rich experience of over 33 years is currently working in Fortis Hospital, Shalimar Bagh. He has expertise in Laparoscopic management of biliary and gall bladder disease, Laparoscopic management of hernias and minimally invasive techniques for anorectal diseases like haemorrhoids, fistula in ano, and varicose veins and prolapse. He has done training courses and workshops in Germany, Rome and France. He has 27 years of work experience in national and international hospitals, including LNJP, RML Hospital, Sanjay Gandhi Memorial hospital, and Balaji Action hospital, Delhi. He has worked in Sharjah, UAE as a Specialist for 4 years and in Saudi Arabia for 3 years and can converse in Arabic. He is an active participant in national and international conferences and workshops. He has handled numerous complex medical cases and is known for attention to detail, accurate diagnosis and treating patients with empathy.
Connect to Dr Rajesh Valeja for priority appointments and a hassle-free experience via the medical experts of HexaHealth.
Specializations
Dr. Rajesh Valeja performs major interventions in the following specilities:
Registration Details
Delhi Medical Council- Registration No. (4351)
Education & Achievements
MBBS - University of Delhi (1989)
MS General Surgery - University of Delhi (1994)
Hospitals
Check the availability of Dr. Rajesh Valeja for the appointment and consultation in the hospitals below.
Fortis Hospital, Shalimar Bagh
AA-299, Shaheed Udham Singh Marg AA Block, Poorbi Shalimar Bag, Shalimar Bagh, Delhi - 110088, Delhi
Accreditations

Mon - Sat
05:00 PM - 07:00 PM

4.5 / 5 Rating
54 Reviews
Book Appointment
Book Appointment
FAQs about Dr. Rajesh Valeja
Book Appointment with Dr. Rajesh Valeja