Dr. Sanjiv Gupta
Opthalmology
Experience : 34 years
99 % Recommended
(91 Reviews)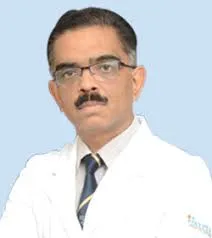 MBBS, MS Ophthalmology
40 Patients enquired about the Doctor in last 1 Hour
Book Appointment
WhatsApp Expert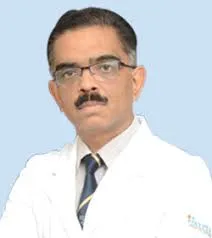 Book Appointment with Dr. Sanjiv Gupta
Dr Sanjiv Gupta is a specialist in Ophthalmology with a rich experience of over 34 years and is currently working at SCI International Hospital, Greater Kailash. He has expertise in phaco-emulsification (Stitchless Cataract Surgery) as well as refractive surgery. He has worked at Indraprastha Apollo Hospital New Delhi, Shankar Netralya, Chennai and Maxivision Laser Center, Hyderabad, Max Healthcare, and Jaypee Hospital Noida. He has participated in various workshops, delivered numerous presentations, and published many papers. He is also actively involved in eye camps, and school eye screening camps. He has handled numerous complex medical cases and is known for attention to detail, accurate diagnosis, and treating patients with empathy.
Connect to Dr Sanjiv Gupta for priority appointments and a hassle-free experience via the medical experts of HexaHealth.
Specializations
Dr. Sanjiv Gupta performs major interventions in the following specilities:
Registration Details
Gujarat Medical Council- Registration No. (18003)
Education & Achievements
MBBS - Saurashtra University, Gujarat (1988)
MS Ophthalmology - Gujarat University, India (1998)
Memberships
All India Ophthalmological Society
Delhi Medical Council
Delhi Ophthalmological Society
Indian Medical Association
Treatments
Dr. Sanjiv Gupta specialises in the following treatments:
Hospitals
Check the availability of Dr. Sanjiv Gupta for the appointment and consultation in the hospitals below.
4, Hansraj Gupta Rd Greater Kailash-1, M Block, Greater Kailash, Delhi - 110048, Delhi
Accreditations

Mon - Sat
10:00 AM - 07:00 PM
4.9 / 5 Rating
85 Reviews
Book Appointment
Book Appointment
S-21 opp. SCI Internatonal Hospital, Greater Kailash I, Greater Kailash, Delhi - 110048, Delhi
Accreditations

Mon - Sat
10:00 AM - 07:00 PM

4.0 / 5 Rating
89 Reviews
Book Appointment
Book Appointment
FAQs about Dr. Sanjiv Gupta
Book Appointment with Dr. Sanjiv Gupta